Jumbo!
It is our day of outreach and we are all most eager to get there. But not before a brief stop at the clinic to see patients from the previous day for follow-up.
Dr. Sidiqa was up extra early and left for the hospital in order to check on the cataract surgeries. While we were driving to the outreach she was making her way to the clinic in order to see 20 patients who had not been seen the day before. They all very much want to be seen by her because Naweza has agreed to pay for glasses prescriptions for those who are prescribed the glasses this week.
We have identified a local supplier in Nairobi who will provide high quality frames and lenses for $16 including delivery to the clinic. We are hoping to begin a donation scheme whereby people can either offer to purchase glasses for a Kenyan or donate old frames which will lower the price per pair. In partnership with the clinics we now share the prices of the glasses if the Kenyan is not in a position to pay for it themselves.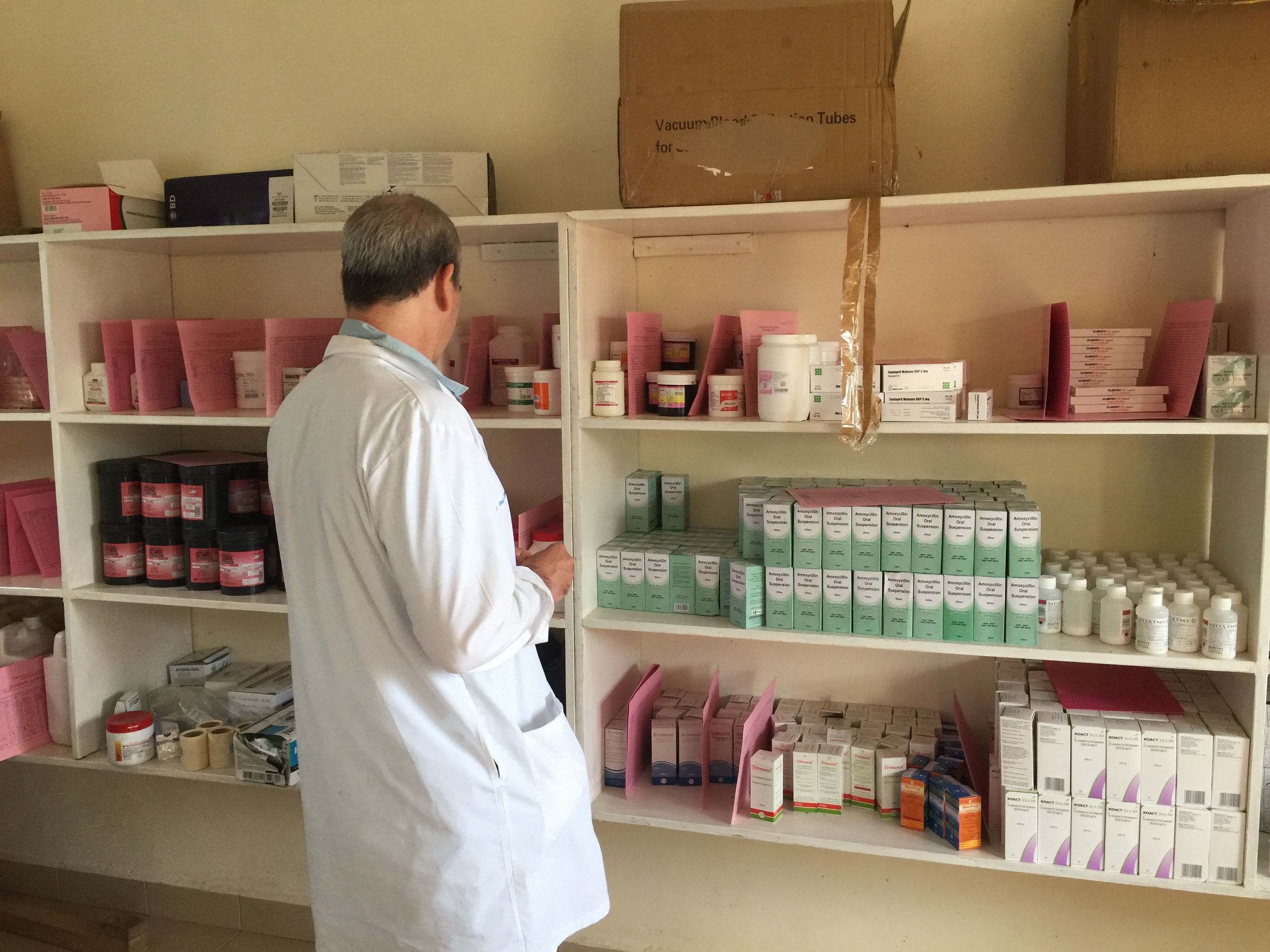 We arrive at the outreach which is being held at one of Lewa's four clinics, Ngare Ndare. This clinic sees about 450 patients a month and services a community of about 20,000 with the support of the Lewa Clinic. On this day, we have about 200 patients to see, representing just about half of what they'd see in a month! We decided to employ a triaging strategy whereby the "easy" patients would be seen by the Ngare Ndare head nurse in order to free up Naweza docs for the more complicated cases. This would help us move through the lines more quickly.
About 40 minutes into the outreach Ezekiel, the clinic manager from the Lewa Clinic came to me and said that the patients who are being triaged to the local clinic nurse are upset. They want to be seen by the "mzungu" doctor (white doctor). Despite the fact they have minor issues which might include prescription refills, minor aches, requests for multi-vitamins…they want to see the doctors from the west. Understanding the situation, we promised to see them but we were going to take very little time with each and focus on the most complicated cases.
A sad case was a woman who arrived with her 1 year old baby. After taking a history and conducting a full examination we sadly diagnosed the baby as having cerebral palsy. What we observed and suspected was, despite the fact the mother had previous tests completed on her son, nobody had bothered to sit down with her to manage her expectations on his delayed development. Nor did they give her strategies on how she can cope with a baby who is severely delayed. Having a child with cerebral palsy would be enormously difficult back at home in Canada. Can you imagine managing the condition with no resources and no guidance in a tiny rural village deep in Kenya? On top of this, the woman is a single parent. Fortunately her mother was with her and was providing emotional support. The woman was visibly shaken with the news we were sharing with her as if it were the first time she had heard of it. Incredibly sad but I think she appreciated the time we took and the honesty of the conversation. We gave her a few strategies and places to contact that might help, at least a small plan to get her started on a very long and difficult journey.
Dr. Sidiqa meanwhile had finally made it to the outreach after seeing 40 patients (and turning away 20!) at the clinic. She had another 40 patients waiting for her at the outreach and they would have been enormously upset if she hadn't come. She, Ezekiel and Lydia devised a plan to get through the numbers, with Ezekiel doing vision acuity testing (using the eyechart) and Dr. Sidiqa and Lydia examining patients who were complaining about various eye conditions. It was also an opportunity for her to provide training to Lydia so that she will be able to begin to manage on her own when we leave.
Dr. Paul saw 40 kids from the local school and said that 30% had fungal infections. They were distributed medication and advised on treatment. And also given counsel on proper hygiene so as not to re-infect themselves or infect others.
Dr. Paul and Faith made a fantastic team today. A success story is when Faith, the nurse completed her first lump excision after observing Dr. Paul remove a painful cyst of another patient. Her eagerness to learn and willingness to grow and go outside of her comfort zone is such a great demonstration of the kind of attitude that will enable the Lewa Clinic to go to another level of care they provide to their community. Dr. Paul was quite proud of his student, and she was just as pleased with herself, and I think rightly so! By the way, Lydia's excision was a sliver of a branch that has been stuck in the patient's leg for 20 years and has always caused her pain! She could not have been more delighted to have it removed and how great it was that it was a Lewa nurse who did the procedure.
Finally at 6:30 we were finished. And just in time as the sun was setting given that Kenya does not follow daylight savings time. The clinicians and we were all in a good mood, taking photos/selfies, hugging, laughing, sharing stories from the day…..despite the absolute exhaustion we all were feeling. It was a great effort. We had seen over 200 patients and had provided as much training as time would allow. It was now time to go home, have the delicious dinner we knew was waiting for us followed by a good night sleep.
Tomorrow is our last day. We will say goodbye to Dr. Paul and Cheryl in the morning as they are heading off on safari. And the rest of us will head to the clinic for our closing meeting where we discuss the week, what worked and areas for improvement. Then a short game drive in search of the lions and cheetahs. Our faithful driver James says he's hopeful we will spot them. Fingers crossed!
Until then….lala salama and thanks for reading!
Stacy