Jambo!
The Naweza team is back in Kenya and excited to continue our work with our Lewa family. We've planned a robust program that will include:
EMR (Electronic Medical Record) continued development with potential soft launch
Training of a new CHW (Community Health Worker)
Continuing education on chronic disease as well as other medical issues the clinic has requested
Review and evaluate the data collected by Emily, our chronic disease CHW
Provide education around proper nutrition for chronic disease patients
Review vision program – specifically the school program we began in January
Provide training and education on STIs (Sexually Transmitted Infections)
Our Canadian team includes:
Dr. Michael Hawkes – Global infectious disease expert and peadiatrician
Dr. Tanya Stone – Family physician
Dr. Sidiqa Rajani – Optometrist
Kristen Gregson – Nurse
Jennifer Mannik – Executive Director of Naweza
We also have Danet Opot and Benard Ochieng joining us. Danet is a Kenyan programmer who built our SMS tool and is working on our EMR. Benard is a researcher from the Kenya Medical Research Institute who is the principal investigator for our chronic disease research program.
We arrived in Nairobi on Wednesday and spent the next day at the hotel, acclimatizing and working together. It was such a good opportunity to get caught up, discuss the week ahead, work on presentations and share our experiences with our new team members, Dr. Tanya and Kristen.
It also happened to be the night of the semi-final World Cup match with England vs Croatia. The hotel bar had 5 different TVs positioned around the room. It was a fantastic night with the local Kenyans cheering on the teams and enjoying the easy atmosphere.
We arrived in Lewa on Thursday and were greeted by our two drivers, Benjamin and Jacob, who took the team to Ngiri House, our home for the next week. Rose, Ngiri House's manager, and her team met us upon arrival and showed us to our rooms. We then enjoyed a lovely lunch of salads, boiled potatoes and sweet corn fritters.
After lunch we met with Phoebe, the Clinic's manager, in order to review our itinerary for the week. Lewa has just completed their annual Marathon which attracted 1,400 runners from around the world. It's one of Lewa's main sources of funding and is undoubtedly their busiest time of year. And although they're all a bit tired after the intense lead up and ultimate day of the marathon, Phoebe assures me that the team is eager and happy to see us and are looking forward to a productive week.
The good news is that she's identified a potential new CHW who we're hoping to train to run the school vision screening. This will ease the workload of Lydia, the clinician who we've trained to do the vision program at Lewa. The idea is that the CHW will conduct vision screening at the schools and refer those children who failed the vision test to the clinic for a more in-depth evaluation by either Lydia or an optometrist that Naweza sponsors. The optometrist would come to the clinic on a monthly basis to provide on-going training with Lydia as well as see patients and write prescriptions for glasses.
We ended the day with a two-hour game drive that afforded us the opportunity to see many white rhinos, buffalo, antelope, monkeys and the most amazing herd of elephants that were literally 10 feet away from us. They were so close we could count the eyelashes. Absolutely spectacular.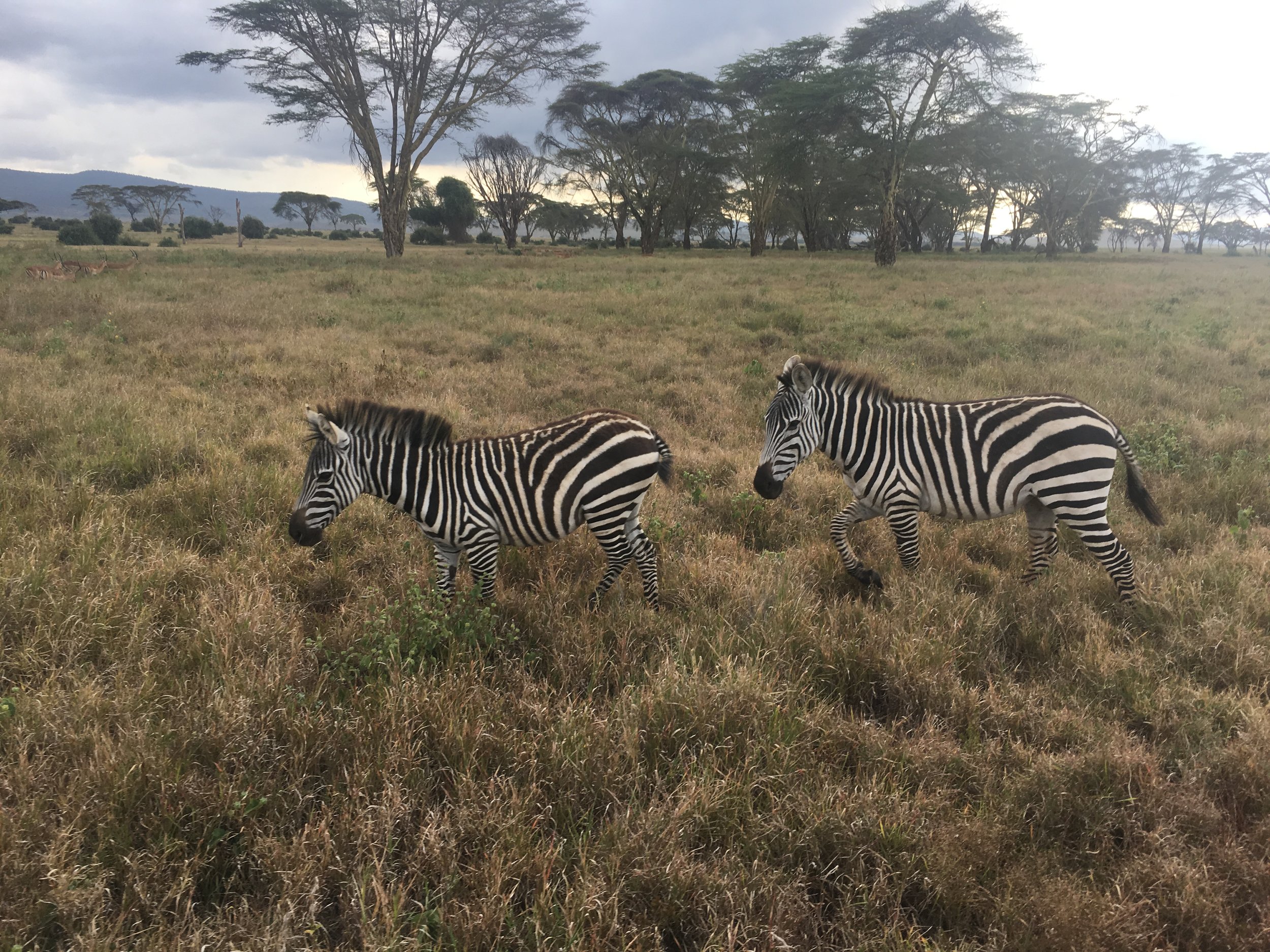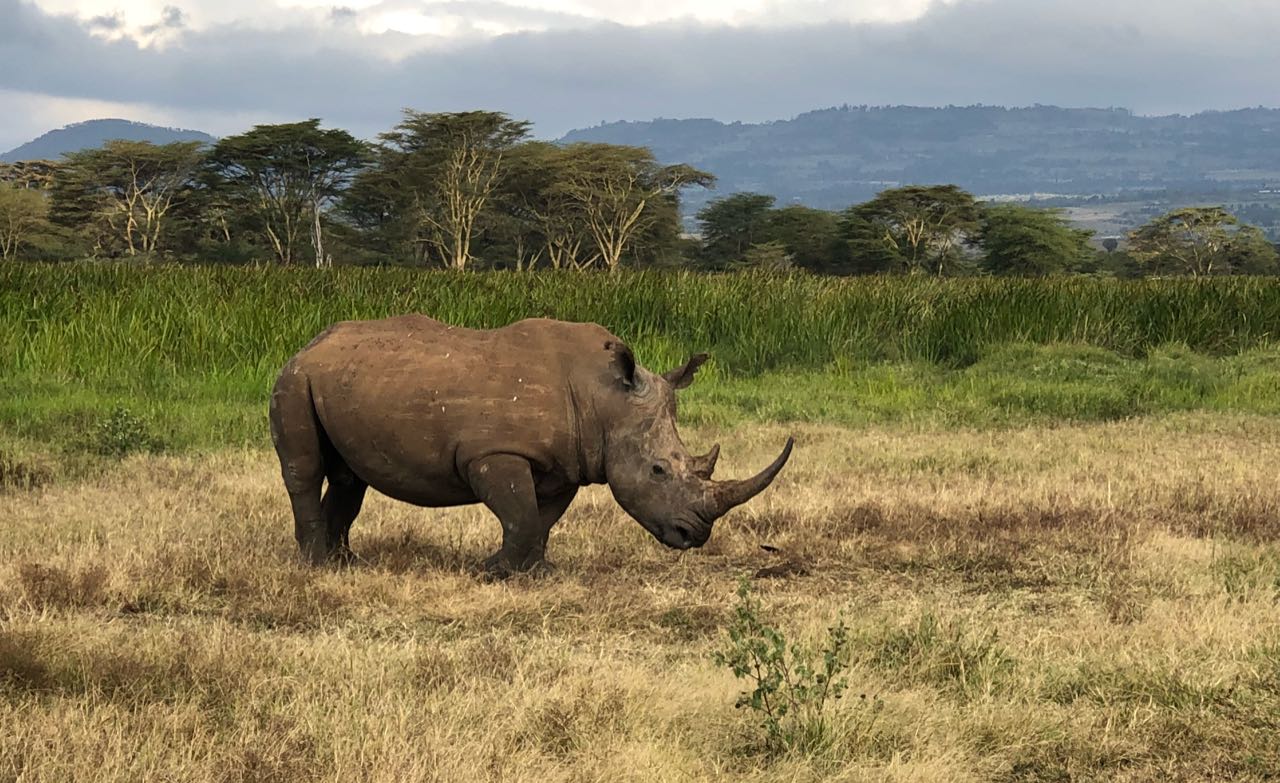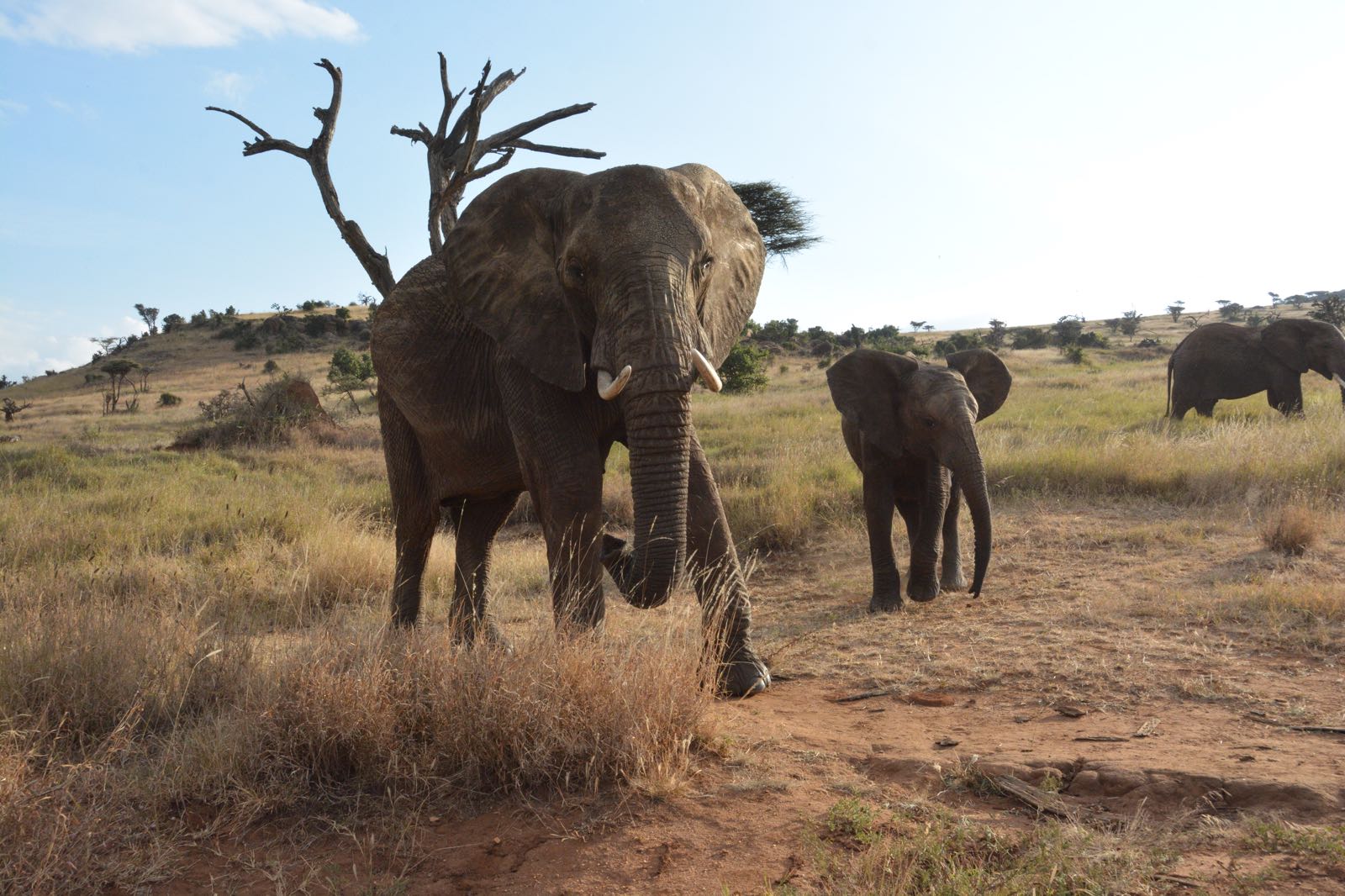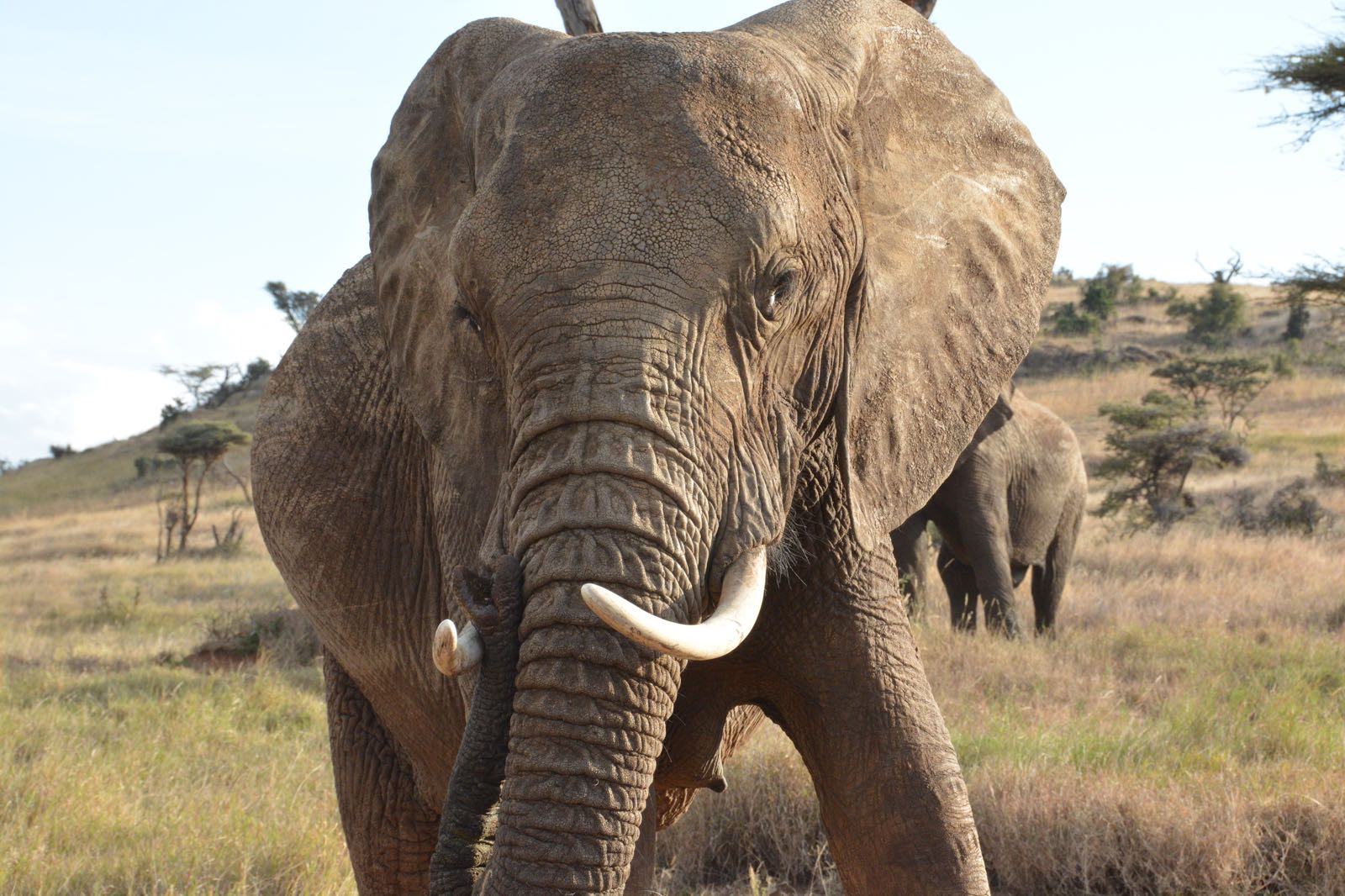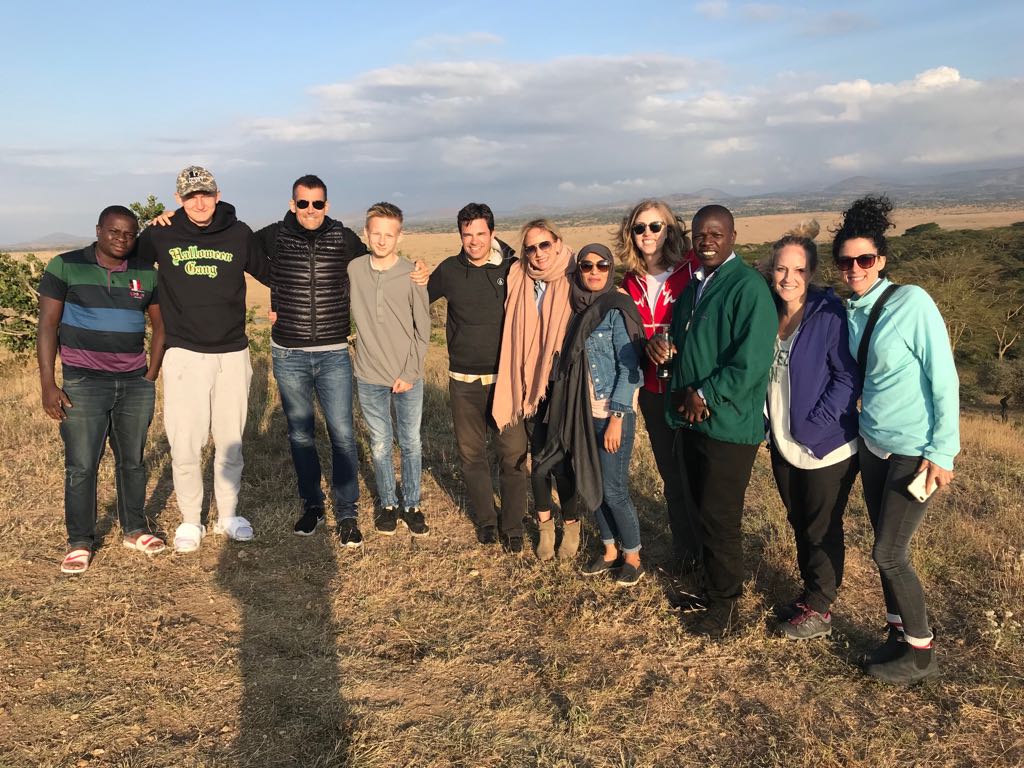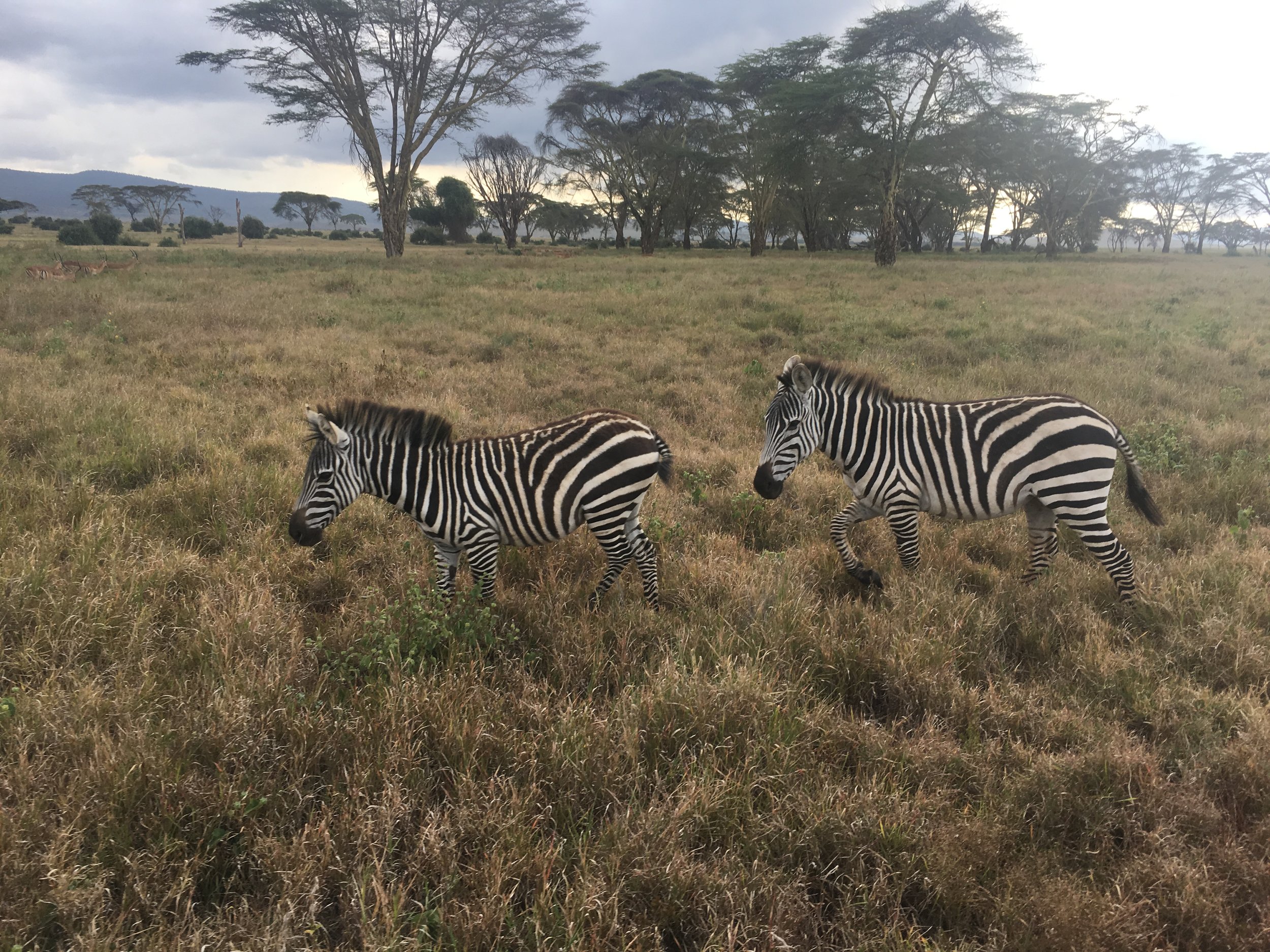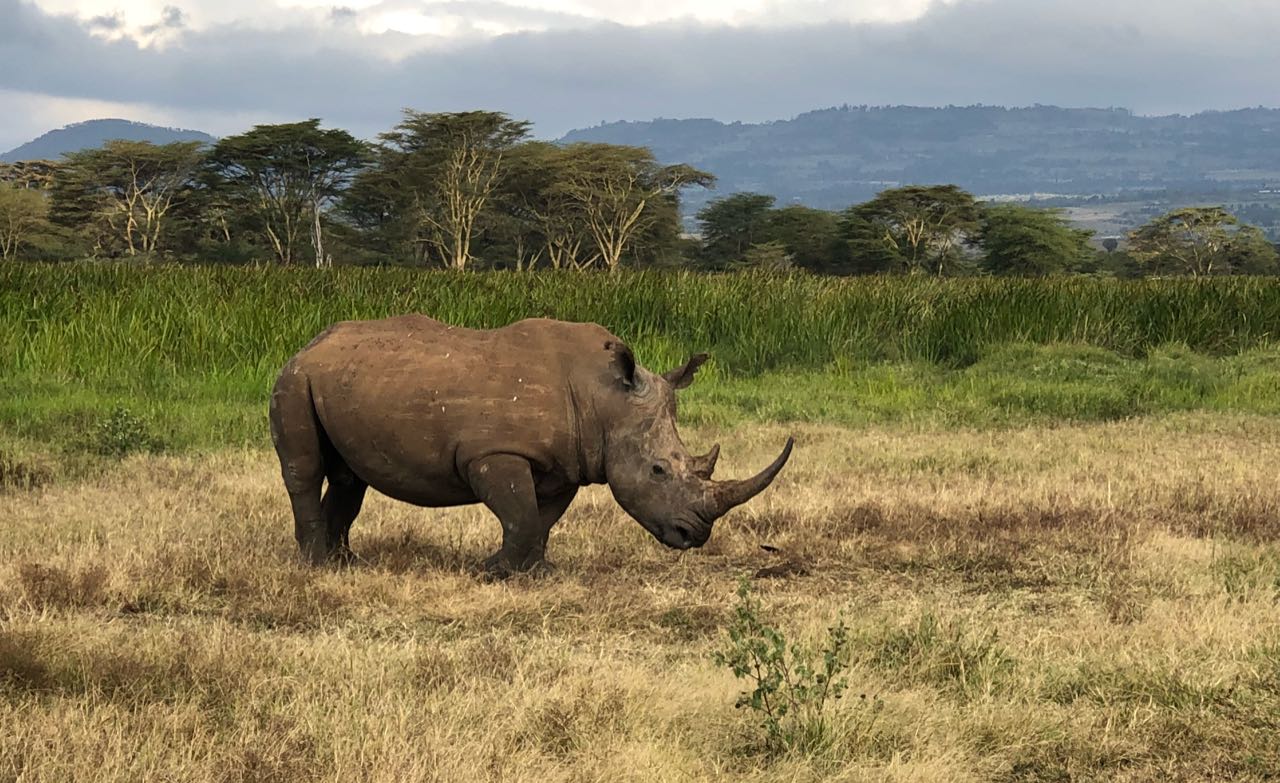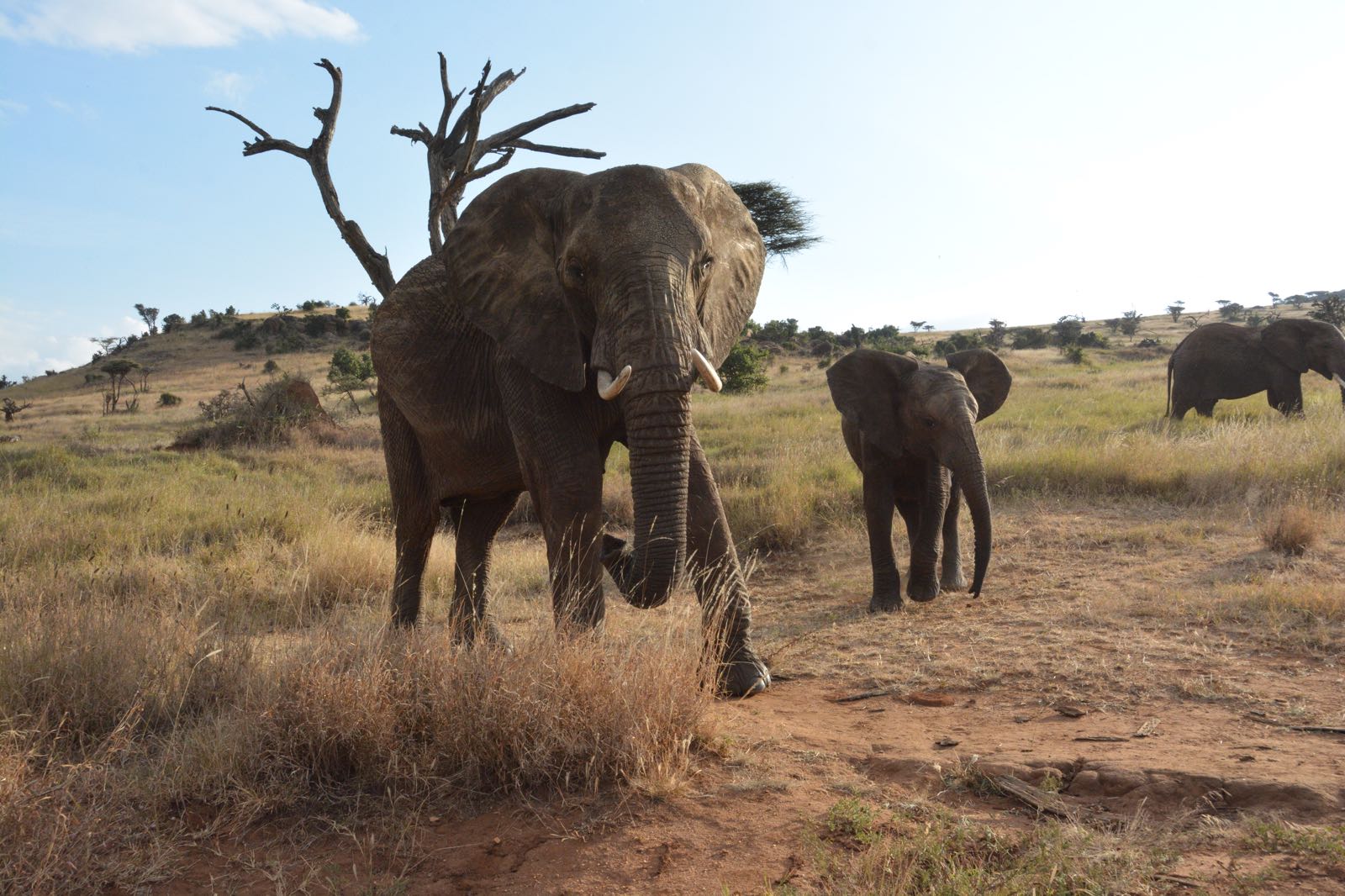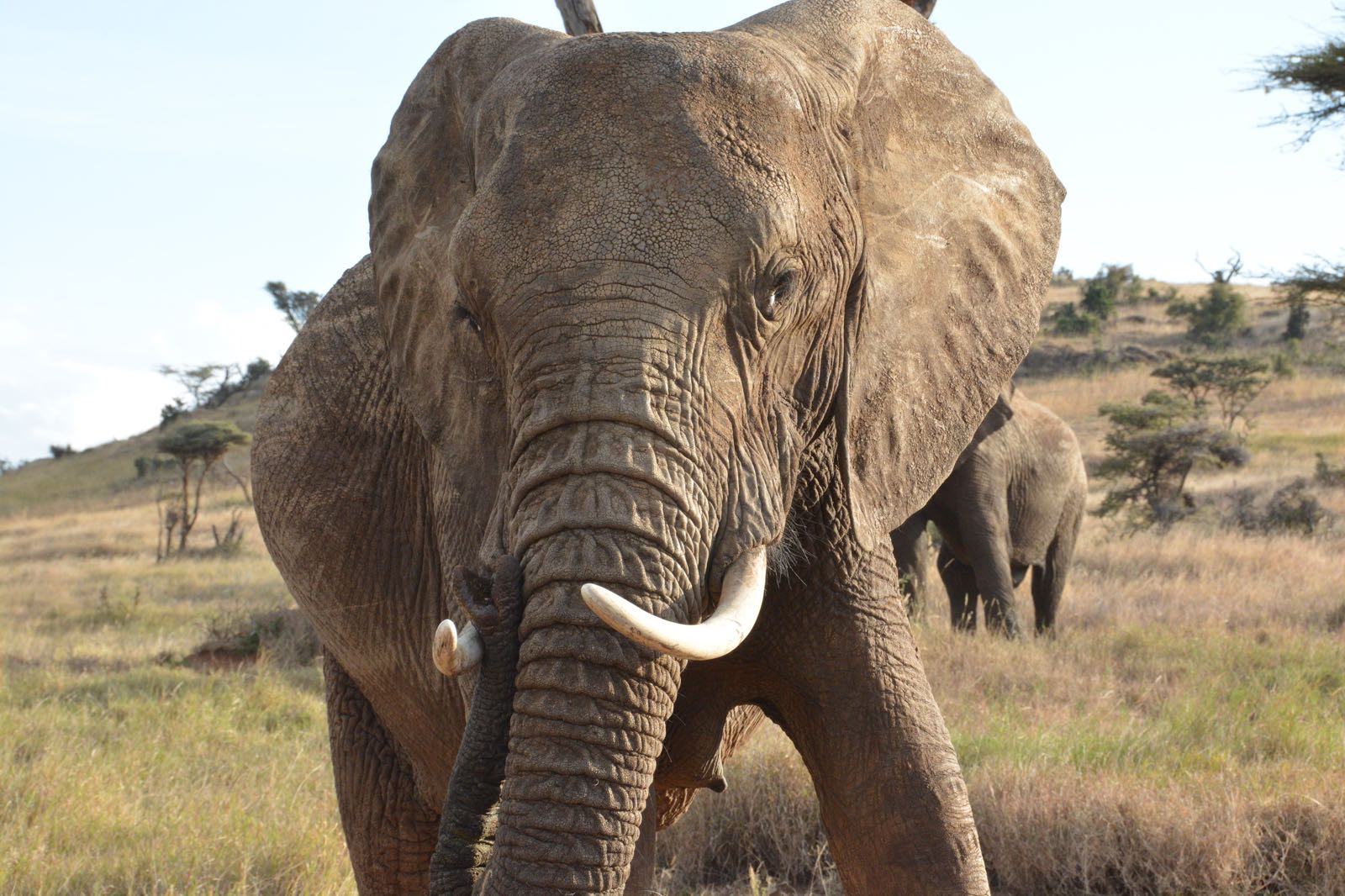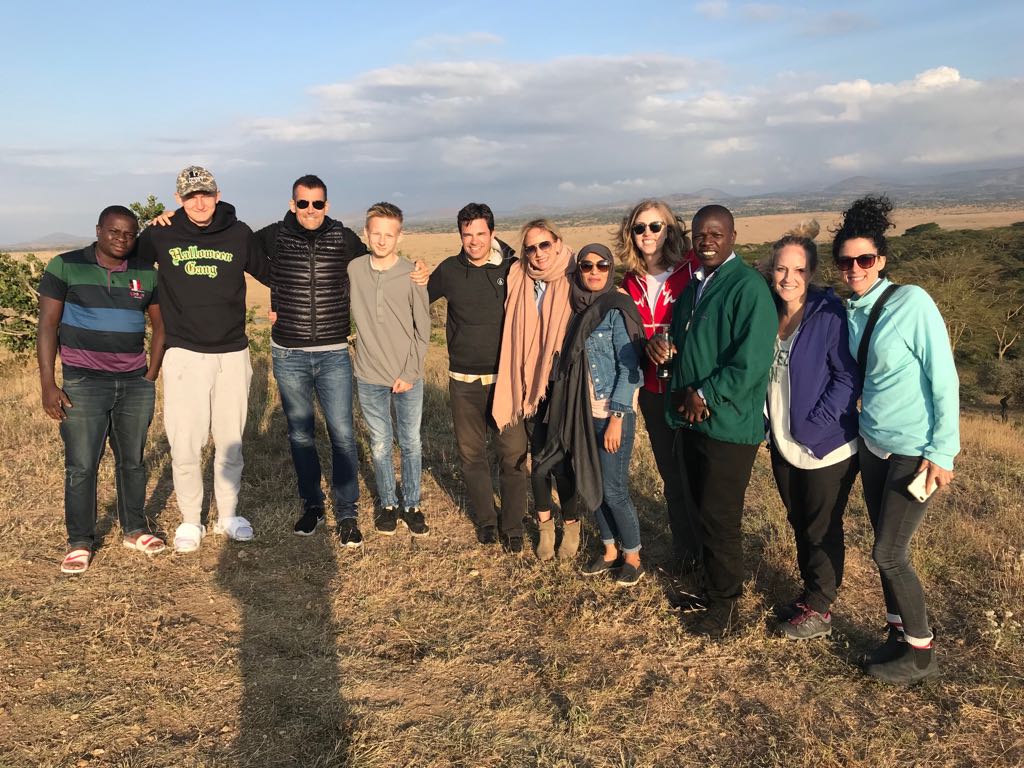 I always like to begin with a game drive to remind us of the reason we are partnering with Lewa. Lewa, a wildlife conservancy in Isiolo county (45 mins plane ride northeast of Nairobi) has four clinics providing healthcare to its community in an effort to win their support in the fight against poachers. Their hope is if they provide services such as education and healthcare, the people will be less likely to give information to the poachers, thus protecting these beautiful animals.
Our first full day at Lewa begins early tomorrow and will include presentations by Dr. Tanya, Dr. Michael and Dr. Sidiqa. The afternoon will be used to see patients and provide real-time clinical training to the nurses and clinical officers.
That's it for now. Until tomorrow, thanks for reading!
Stacy ☺