Jambo!
Day 4 was our outreach day and we were told it would be busy. It was a Saturday and everyone was available to come in to benefit from the western doctors. In fact, what we have found from doing many outreaches now is that people come in with complaints about issues they've experienced their entire life but were never able to ask a doctor. Can you imagine being a doctor and asking your patient, "When did this pain begin?" and having the patient answer, "45 years ago"?! This is actually not that uncommon of a response and so we do what we can do, for as many people as possible.
The outreach was held at a school and we used the classrooms as our clinic examination space. We arrived to a scene of dozens of kids playing soccer and running around in the field. The community members were already lined up outside of the classrooms waiting for the outreach to begin. We were then told that there would be many more coming later and that it would likely be a long day. Better get started! As always, the patients were triaged according to their ailment, however many of them would see multiple doctors given this rare opportunity.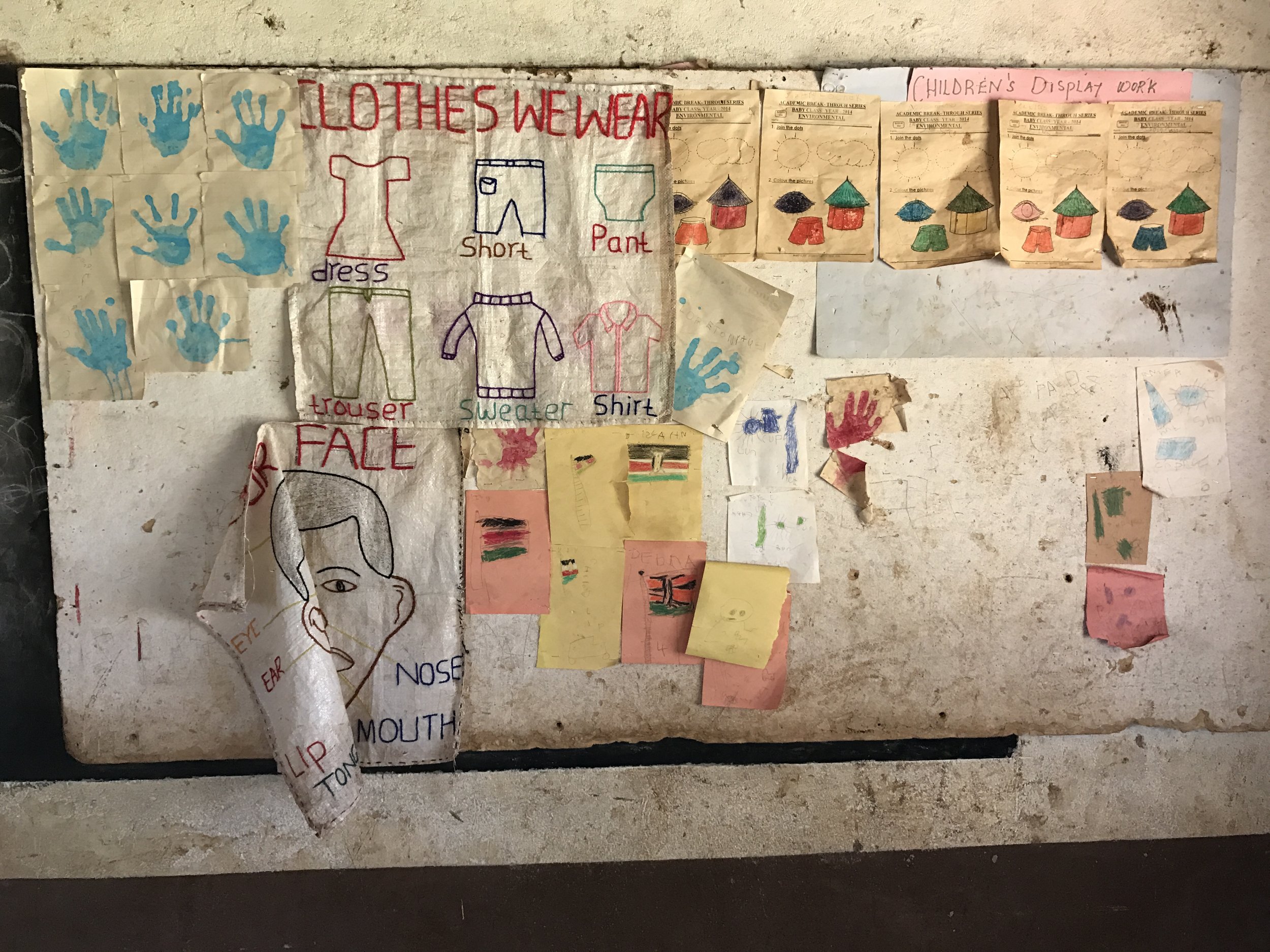 I have a conversation with one of the nurses who works in the nearby district hospital. The Kenyan doctors are on day 57 of a strike. They currently make around $12,000 USD per year and are asking for a 300% pay increase. The government offered 40% but they turned them down, so the nurses at the hospitals are working double time as they take over many of the duties of the doctor. However, there are plenty of things that the nurses are not trained to do and ultimately it is the patients who suffer. Nurses here are paid around $6,000 USD per year and I wonder to myself if they will be next to strike after the doctors negotiate their deal, thus continuing the struggle for the patient.
About midway through the outreach the rains come. And do they ever come. So we allow as many Kenyans inside as we can fit in order to keep them dry. Let's just say patients aren't as worried about confidentiality here. People are literally on top of each other and peering in the windows openly listening to each other's conversations with the doctors. Nobody seems to mind. It is so counter to what we are used to and we can't help but feel a need to do something. We try putting up a screen at one point, only to have the people peeking around it. Then I ask Ezekiel, the clinic manager to ask the crowd to step back, only to have them creep even closer after 10 minutes. So again, we do what we can do and accept that we only have so much control in this challenging environment.
All in all, our final numbers for patients seen were:
Vision Clinic: 35
Adults: 45
Children: 41
It was now time to go home and unfortunately the rains caused the earth to become very soft and the air to become cold. The ride home is thankfully only 15 minutes long. But let's just say, in Canadian terms, it was like driving on a few inches of snow with no snow tires in an open jeep, fishtailing all the way home. Everyone (except for maybe me) quite enjoyed the thrilling ride and thought it added to the adventure of the trip.
We were told that one of the locals said that they thought we brought the village blessings in that not only did we bring doctors but we also brought the rain. It has been otherwise quite dry and the vegetation has suffered. The rains are a much welcomed event and hopefully the people will benefit from Mother Nature's will.
We say our goodbyes at the outreach as we will be leaving for Uganda on an 8 AM charter flight the next morning. In our 3 full days with the Lewa staff we have achieved quite a bit. Most significantly, we've decided to hire a full-time person dedicated to Naweza who will work out of the Lewa clinic. This person will run our Chronic Disease Program, vision clinic, bi-weekly call, Complex Case program, manage the Community Health Workers and other Naweza initiatives at both Lewa and Fluorspar. Ezekiel is going to identify the person and manage the process for us.
We've been told by many organizations who have programs in remote settings that ultimately it is key to have a local dedicated person who is running your program. With all of the initiatives that we've begun it has also become a bit of an issue at the clinic trying to manage the workload of the staff. I think Ezekiel is a bit relieved to hear our plans to hire someone, taking pressure off of his already fully busy staff.
Tomorrow will be a very big travel day: it will take no less than 3 flights to get to our final destination in Uganda! We will also finally meet up with Dr. Rajiv and his wife Sandra. Dr. Rajiv is a urologist who will be performing surgeries and training, and Sandra is a Registered Dietitian who will provide nutrition support to the doctors. It will be nice to finally have the whole team together as we embark on the last leg of our journey!
That's all for now. I've attached below a loop of some photos of the kids who were watching me with curiosity when I was working on the blog. They love to have their photo taken as you'll see from their faces. I hope you enjoy the photos as much as I did taking them!
Stacy